Full 1
Premium Talent Assessments for
Confident Hiring Decisions
Our premium talent assessments for candidate selection help
organization's make confident talent decisions.
Make the Right Talent Decisions
An SKS talent evaluation is a powerful means for identifying insights to determine the best match for a key role. Our doctoral level assessment psychologists take an evidence-based approach that utilizes tools that are reliable, valid, and well developed. An SKS talent evaluation can help identify the right talent at any level of your organization, from the shop floor to the C-suite. Our solutions range from streamlined screening processes to in-depth evaluations of capability, motivation, and fit, all utilizing proven methods and procedures for making good selection decisions.
Our approach to working with the hiring team is one based on collaboration and partnership. We understand that the talent evaluation is just one part of your overarching selection process, and we join with your team to consider the assessment data in light of other sources of information. While experts in the use of assessment for high stakes decisions, we know we do not have all the answers. Our clients appreciate our facilitative as opposed to directive approach.
In addition to the talent evaluation itself, SKS has expertise in many of the best-practice activities preceding and following the hiring decision.
These services include:
Competency Modeling
or Job Profiling
Onboarding and
Transition Coaching
High Potential
Identification

Full 1
The Power of Data-Driven Decisions
"SKS helped us build a framework & metrics for our talent management system that led to improvements in acquisition, onboarding, bench strength & engagement across the board."
INTERNATIONAL BUSINESS PRODUCTS & SERVICES ORGANIZATION
Full 1
QUANTITATIVE AND MEASURABLE ROI
"SKS delivered a strong leadership development survey & training curriculum tailored to help our teams increase their resilience, enhance productivity, increase confidence & ultimately reach our aggressive sales goals."
Full 1
MEETING GROWTH GOALS YEAR OVER YEAR
"Our organization needed to assess leadership potential across the world & identify who was best equipped to take on new & increasing responsibility. SKS developed a robust yet straightforward model that has proven so on-target that it is now integrated into our corporate succession planning systems & tools."
GLOBAL CONSUMER & COMMERCIAL MANUFACTURER
Full 1
Be confident in the selection and development of your future leaders with premium talent assessments.
The SKS Leadership Development model is the blueprint for enhancing leadership skills, performance, and impact.
Read More »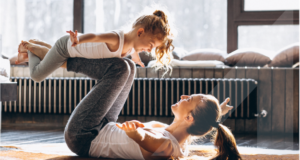 At the peak of a crisis, whether a global pandemic or other, it's normal to feel like much is beyond our control.
Read More »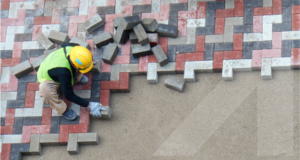 Many of us did not choose to work 100% remote; rather, current conditions forced it upon us.
Read More »