Full 1
Doctoral-Level Business Psychologists
Experience how the SKS advantage with our premium talent assessments and leadership development services can elevate your organization's growth.
A Customized Approach is Waiting for You
For over 40 years, SKS has partnered with organizations to increase success when it comes to hiring the best talent and developing leaders who will capitalize on the opportunities ahead.
Our more than 100 ongoing clients range from small, local enterprises to multinational corporations. Of the utmost importance is supporting the organization's employer brand – clients benefit from our experience, technical expertise and high, personal touch.
Our Thinking.
Ensuring you stay ahead. Economic and employment challenges are constantly changing. Our commitment to you is to stay on top of the latest trends and provide you with tools to help you succeed in making the right decisions in the areas of selection and development. With a focus on practicality and utility, our solutions make sure you have the talent required to power your business strategy.
Our Approach.
Efficient and value-driven. Our process is designed to be a rigorous and comprehensive yet efficient means of reducing uncertainty in hiring decisions and leadership development. Multiple best-in-class tools and exercises are used to provide an objective, data-based measurement of a candidate's fit for a particular role, or an incumbent's strengths and developmental needs. We pride ourselves on being able to effectively serve organizations and individuals around the globe from our Twin Cities office.
Our Values.
Partnership, Insights, and Excellence. We strive to behave in accordance with our values as we work with each other as well as our clients and other key partners. Our strong client relationships are characterized by a spirit of partnership and trust. Rather than approaching clients as the "expert" telling them what they need to know, we combine our strong assessment expertise with the personal, customized approach required to achieve their objectives. Our approach is data-driven, and we utilize this data to identify insights that allow for a deeper understanding of the individual, team, and organization. Simply put, doing great work is what excites us.

Full 1
The Power of Data-Driven Decisions
"SKS helped us build a framework & metrics for our talent management system that led to improvements in acquisition, onboarding, bench strength & engagement across the board."
INTERNATIONAL BUSINESS PRODUCTS & SERVICES ORGANIZATION
Full 1
QUANTITATIVE AND MEASURABLE ROI
"SKS delivered a strong leadership development survey & training curriculum tailored to help our teams increase their resilience, enhance productivity, increase confidence & ultimately reach our aggressive sales goals."
Full 1
MEETING GROWTH GOALS YEAR OVER YEAR
"Our organization needed to assess leadership potential across the world & identify who was best equipped to take on new & increasing responsibility. SKS developed a robust yet straightforward model that has proven so on-target that it is now integrated into our corporate succession planning systems & tools."
GLOBAL CONSUMER & COMMERCIAL MANUFACTURER
Full 1
Be confident in the selection and development of your future leaders with premium talent assessments.
The SKS Leadership Development model is the blueprint for enhancing leadership skills, performance, and impact.
Read More »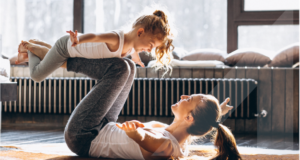 At the peak of a crisis, whether a global pandemic or other, it's normal to feel like much is beyond our control.
Read More »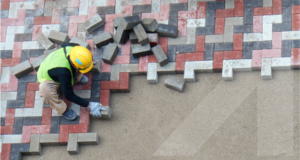 Many of us did not choose to work 100% remote; rather, current conditions forced it upon us.
Read More »